The Connecticut Outdoor Group's
Venturing Point
This Site Was Last Updated On: November 28, 2004 7:12 PM

TGCSG 2005! March 5th -6th!


Links for the Scouts: Gear Info Calendar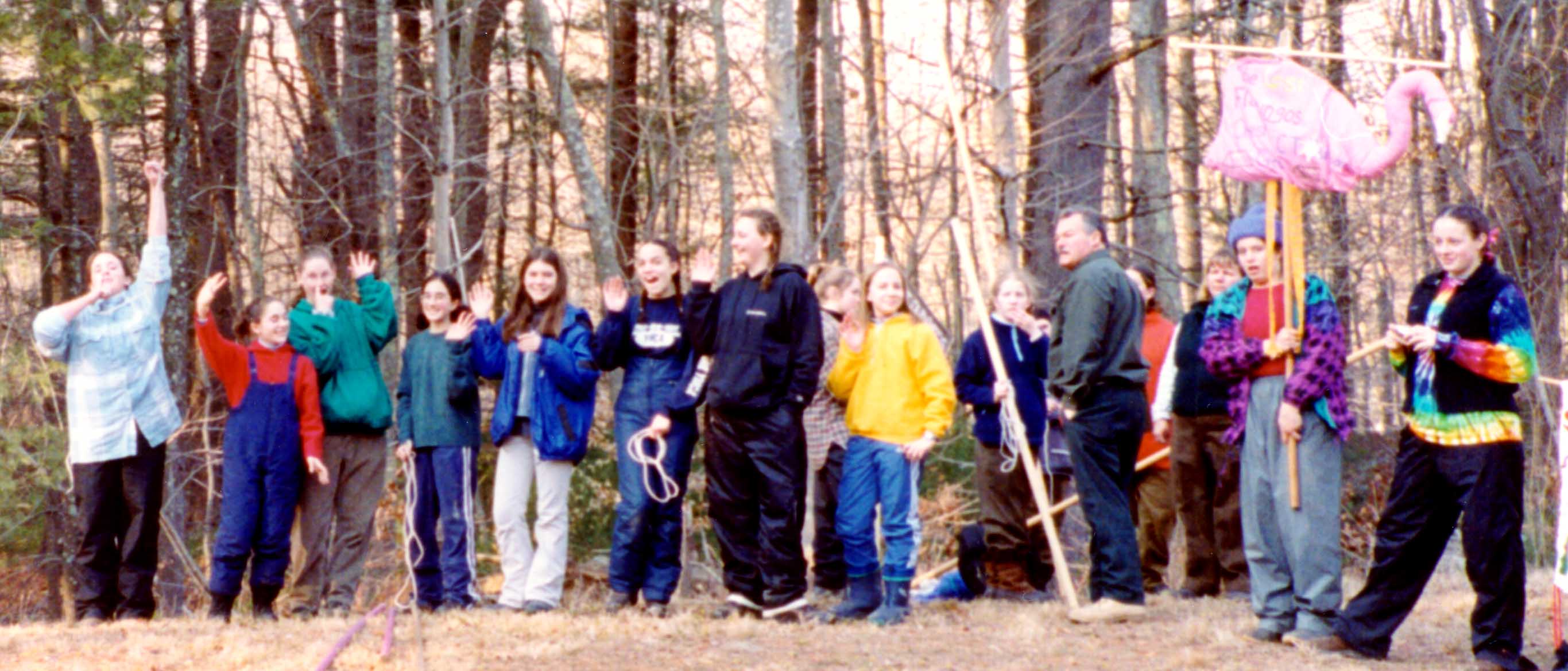 The Girls at Operation Snowflake 2002. Right before the start of the Travois Lash competition.
Left to Right: Lisa, Jennifer, Cheryl, Christina, Lori, Jackie, Terri, Annie. All the way to right with Flag is Jessica and Ashley
What Are We?
The Cheshire Outdoor Group is a special interest group for registered Cadette and Senior Girl Scouts. We specialize in activities that take place outside, or are related to nature. The Outdoor Group is NOT just another girl scout troop, in fact we operate in addition to your traditional troop. This means that if you belong to Girl Scout Troop #12 say, and you wanted to be part of the Outdoor Group, you would be part of traditional troop(#12) and The Outdoor Group. Yes this means you have to go to two different meetings :-)
Activities
Some of the activities that we plan on doing during the 2004-2005 year are: TGCSG©. The Robertson-Cook family has had a very eventful year and that has cut into the Girl Scout activities time. Now that the whole family is back in teh united states thing shoudl resume!
However we are mostly a "girl driven troop" what this means is that we do what the Girls want to do! So your ideas are what's important! without them we wouldn't even have started this group!